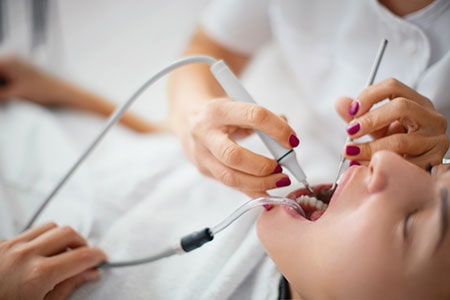 The best way to avoid painful and uncomfortable procedures is to schedule routine cleanings that will keep your teeth and gums healthy. We recommend everyone come in for a routine cleaning every six months.
During these visits we'll clean and polish your teeth as well as remove plaque and tartar from your gums. While we're doing this, we'll be checking your teeth and gums for any signs of more serious problems. We can also provide fluoride treatments to keep your tooth enamel strong and avoid decay.
Because we stay current on the latest developments in oral health and tooth care, we're able to give patients the best advice on what they can do at home to maintain a healthy mouth. We're there too to answer any questions or concerns you have.
You won't have to worry about a rotating cast of care providers, either. Our small staff ensures you'll see the same people every time and that you'll enjoy personalized attention.